5 Effective Grooming Hacks for Men
Hello there. How you doing? What? Not great? Well is it because of the winters and how you are struggling to get that perfect handsome look? Okay then, the destination you've reached is correct and all you have to do is go through this article. A matter of minutes, isn't it? And then be all flaunt ready. Go on: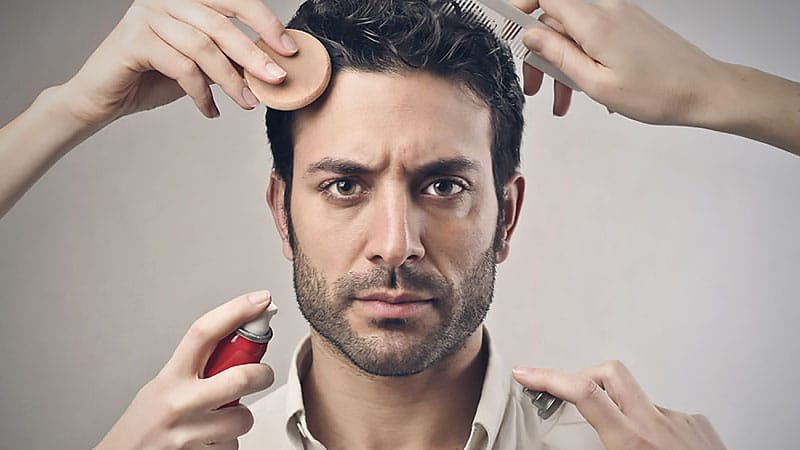 1. Proper Face Care
Okay, this is important and everyone of you knows about it. Your face should be perfect and by perfect and by perfect, it has nothing, I repeat nothing,to do with your complexion. Fair or dark, it doesn't matter. What makes you attractive is your glow and the purity it exudes. Moisturizing here works like a charm. It helps you great deal. No one wants a battleground on their face right. So shave regularly or trim the unwanted hair if you have a beard.
2. Take Good Skin Care
Here's another important one. The skin. Good skin shows not just how healthy you are but also shows how much you care for your body. And with healthy skin, you can also defy the aging process that usually makes the skin loose and wrinkled. Apart from the looking good advantages, good skin prevents infections. Well don't you want to save money by completely avoiding any dermatologists visits. Using good eco friendly and skin friendly lotions will help. Also use sunscreen with SPF that suits your skin well.
3. The Hair You Flaunt
I mean, you take a photograph of yourself and now that your skin and face are all attractive and vibrant, next in the queue for a perfect look is your hair. Hair care is not that difficult a process if you spend a little time on it once a day or week. See, to be precise, proper hair washing, with the proper shampoo and conditioner and proper way of maintaining then is all you need. Just three steps, and you need not worry about them so much. About the haircut, your stylist knows what to do.
Another big concern are the grey hair. Flaunt them. Simple. Just do it.
4. The Smell
You have to smell good. Oh yes, you gotta do this big time. And it isn't that difficult you know. You can use performed body wash or perfume, you can use skin friendly perfumes without too much of it though and wait there is one thing that you must have. It's like a possession. And that is your 'Signature Smell'. A smell which will remind them of you, every time they sense the smell. And with the ladies, you get all the attention.
5. Your Smile
Maybe what, a hundred or even a thousand times you would have heard people saying – A smile goes a mile. And equal number of times, it hold true. So, well you would have understood what I'm trying to say. It's a possession to be flaunted and not to be hidden. And what can make it even more honest, are perfect (Kiss perfect) lips and shiny white teeth. While both of them however need, not much attention, so just be yourself.
Liked this article then you will also like the amazing Cashback Offers at TataCliq and MakeMyTrip. And for even more money saving use Savemonk Cashback. And you trust me with that like you trusted me with this article. Take good care folks.